Not sure how to select the perfect Mothers Day Flowers?
Let us help get you get your mum the flowers she deserves this Mothers Day!
It's easy to feel overwhelmed when trying to find the ideal bouquet of Mother's Day flowers, what with all the varieties, colours, and styles that are available.
Flowers have long been used as a statement of love and appreciation, and the best Mothers Day flowers you can select are the ones that show your effort to bring her blooms that are unique to her an all of her  wonderful qualities. Flowers can represent the traits we most admire and value in our mothers, so instead of simply selecting the most beautiful bloom, why not select the one that is beautiful because it truly represents your mum?
If you want to show your mom how special she is and how well you know her, try matching your mother's personality to these flowers that are traditionally associated with Mother's Day, and make that the driving force of her bouquet.
Chrysanthemums
Because of their distinct beauty and symbolism, chrysanthemums have become a popular option for Mothers Day flowers in Australia. These blossoms are noted for their long-lasting freshness, making them ideal for gifting. Mother's Day falls during the peak season for chrysanthemums in Australia, making them easily accessible and reasonably priced.
Chrysanthemums have long been associated with joy, happiness, and longevity in various cultures, including Japan, where they are regarded the Emperor's insignia. These flowers are generally connected with positivism, loyalty, and love here in Australia, making them an appropriate choice for honoring the love and devotion that mothers bring into our lives.
Chrysanthemums come in a range of colours, and each one has a unique connotation. For instance, Red chrysanthemums symbolize passion and love, while white chrysanthemums are linked to innocence and purity. Yellow chrysanthemums are the ideal flower to use to honor a mother's special relationship with her kid because they are said to represent friendship and joy. Chrysanthemums are a wonderful way to express our love and thanks for the mothers in our life, and the variety of their symbolism makes it possible to customise a gift to fit any personality.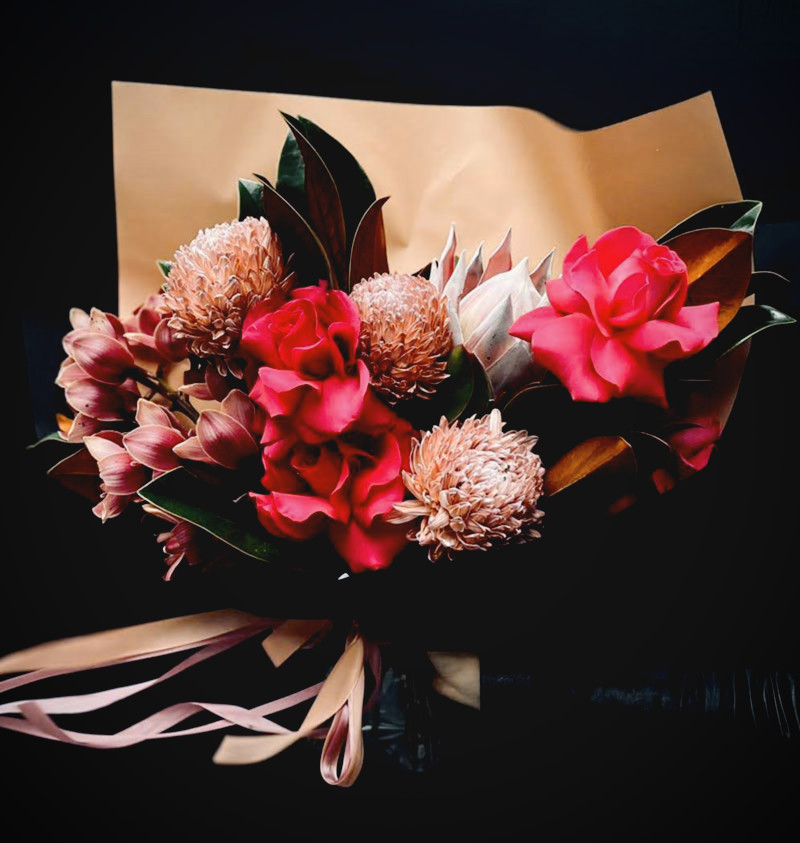 Roses
One of the most common Mothers Day flowers is, of course, a rose. Roses represent feelings of appreciation, affection, and admiration. For the woman who appreciates classic tailoring, sleek silhouettes, and understated embellishments. Your mum has an excellent appreciation for timeless elegance. She is familiar with, and perhaps accustomed to, the best that life has to offer. She has the utmost grace and intelligence. Spray roses are soon becoming as popular as the traditional large-headed roses. For Mother's Day, a rose is a classic and reliable option, and there are several types from which to pick.
Tulips
A mum who appreciates tulips probably has a sunny disposition. The utmost in love and beauty, these flowers symbolize both. She's relaxed and easy to please if you give her tulips for her Mothers Day Flowers. The tulip's sunny disposition makes it a fitting Mothers Day flower. Tulips are emblematic of the carefree spirit and buoyant disposition that characterize the springtime. There are single-flowered, double-flowered, fringed, and parrot variants available.
There are even black tulips, however you may only want to get those if your Gothic mom is a fan of Kat von D.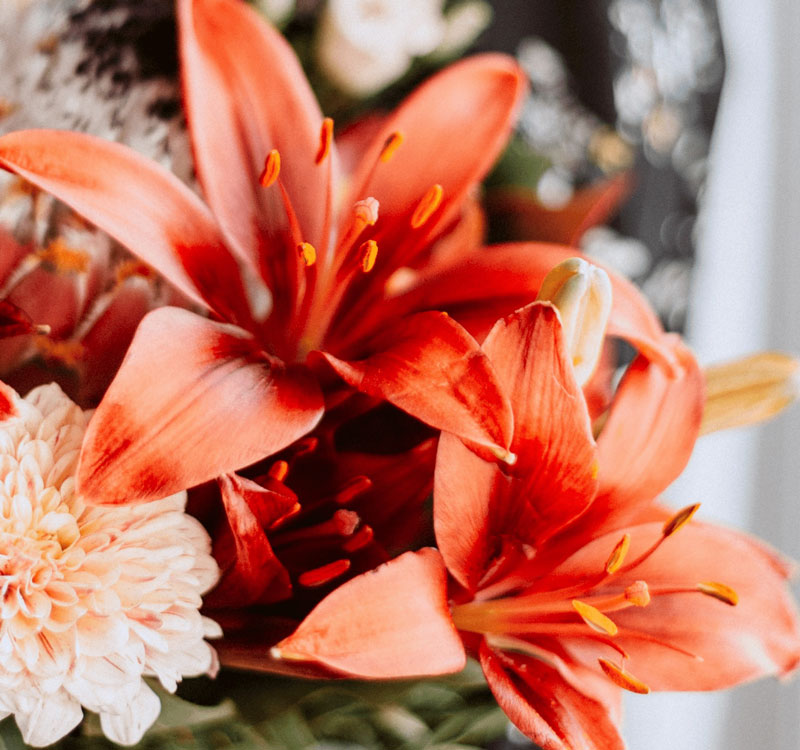 Orchids
A flower fit for a modern and edgy lady. Mothers Day flowers that embody power, courage, and beauty thanks to their exotic attractiveness and delicate, graceful form. Orchids are the perfect gift for the daring mum who loves to experiment with new styles. She enjoys difficult tasks since they force her to use her creativity. Orchid enthusiasts can pick from a wide variety of plants, including the hardy cymbidium, the lush phalaenopsis, and the colorful oncidium
Lilies
As a Mother's Day flower bouquet, lilies are an excellent choice if she is tireless, joyful, and an inspiration to others around her. The delicate white petals of a lily are commonly used to represent a mother's undying love and innocence. This one's for the upbeat mum; she spreads positivity and inspires others to do the same. Lilies represent motherhood in Chinese culture.
The roselily is a new species that is gaining in popularity among the more traditional orientals, Asiatics, and longiflorums.

Peonies
Mum is resilient and always looks at the big picture. Peonies, with their fluffy, feathery petals and intoxicating scent, stand as a sign of love and good fortune. These one-of-a-kind Mothers Day blooms were desigmuneud with women who appreciate striking beauty in mind. This mother is firm but yet emphatic and considerate, and she is the epitome of poise under pressure. The season for peonies has returned. They represent prestige and success in China and Japan. Peonies are a symbol of elegance, deference, and a joyful existence. Does she remind you of your mom? I say, "Why not?"
Peonies are one of the most popular Mothers Day Flowers, and there's a lot to learn about these multicolored beauties.
Carnations
The carnation is the final flower on the list. For certain cultures, carnations stand alone as the traditional Mothers Day flower. In North America, carnations are the most popular Mothers Day flowers purchase. Carnations are a symbol of a mother's everlasting love and devotion because of their many hues and long-lasting blossoms.
A woman who chooses a carnation is not very confident, is not always open to new experiences, but is always reliable and grounded. They take great satisfaction in assisting others at no cost to themselves. Pink carnations are the most popular choice as Mothers Day flowers because of the gratitude and respect they represent.
Making the bouquet unique, just like her
Now that you've selected the core flowers for your Mum's arrangement, now you can make the flower arrangement truly special, by adding little details unique to her to create a truly one-of-a-kind Mother's Day gift that genuinely expresses your love and appreciation for her.
Incorporate your mums favourite colors into the arrangement.
Florist's Tip:
If youre not sure of her favourite colour, Initiating a conversation about something unrelated like painting one's bedroom, can easily transition into talking about color preferences. Hey Mum, out of curiosity what is your all-time favorite color?
If she has a favourite flower that hasn't been mentioned in the list above, you could also include that to finish of the arrangement.
Finally, The arrangement can be made even more memorable by including a handwritten note or a meaningful card that includes a heartfelt message similar to this one with her Mothers Day flowers.
It has been said, "Mothers hold their children's hands for a short while, but their hearts forever."
Now go make her smile on Sunday!
Ultimately, the key to choosing the perfect Mothers Day flowers lies in knowing your mum well and putting special thought into your selection. By considering her preferences, personality, and the bond you share, you can create a memorable floral gift that she will cherish for years to come. Browse through our beautiful floral arrangements now and make your Mum feel as special as she is! Click here to browse and order online.