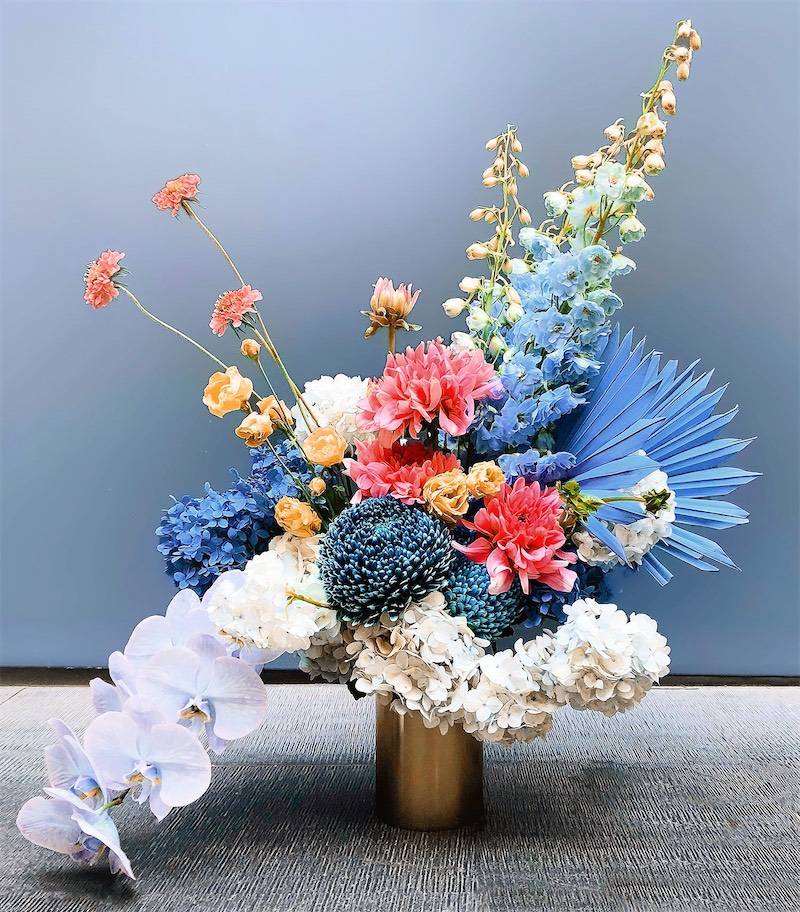 Make Your Corporate Event Great Using Fresh Flower Arrangements
Use Fresh Flowers at your Corporate Event!
Flower arrangements, improve the aesthetics at various corporate events of all types. Whether the event is an award ceremony, trade show or fundraisers, or an arrangement of vibrant orchids is enough to lighten up every celebration.
Fundraisers and corporate banquets held most often for honoring an individual or to raise funds for a specific cause or for any organization. In these types of events, guests expect a certain level of indulgence and luxury. The right fresh flower arrangement will create an aura of exclusivity and style that tends to loosen the purse strings of potential benefactors. For more modest events, such as annual sales meeting or employee awards consider always to adopt a particular theme. Floral arrangements and decor for this type of event need not be lavish.
In the conference or trade show environment, props, floral arrangements, and decor can communicate more about a brand. Moreover, intriguing flower arrangements will also help you to draw attendees to the desired location, as well as define space in the booth. Without fresh floral arrangements or props, attendees can quickly become bored and restless in their seats. So, make sure to get floral arrangement service.
The decor for Themed and seasonal events do not necessarily have to be elaborate, but it should be creative and purposeful. Themed events must carry an aura of immersion, especially if the purpose is for fund-raising or enlisting support for a cause, such as a product launch. A popular trend in corporate flower arrangements is edible decor. Centerpieces created for nibbling creates a conversation starter, and they speak to a more environmentally, sustainable, conscious approach to decorating.
It is recommended to plan a large event at least six months in advance, especially if the desired fresh flower arrangement involves plant species that are out of season. It will give interiorscape company plenty of time to properly source the elements they need, and to ensure the design can be carried out properly. Last-minute or emergency orders may carry a high premium, especially for oversized fresh flower arrangements. Informing early will also help you to keep the price down.